LASER News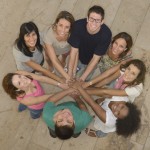 LASER Credit Union joins up to exciting new project!
LASER Credit Union is one of 31 credit unions to join the first wave of a major project set to transform the credit union sector over the next two years.
The financial co-operative is one of 31 credit unions across Britain to sign up to the ambitious Credit Union Expansion Project which aims to attract up to a million more people into credit union membership. The project is being managed by the Association of British Credit Unions Ltd (ABCUL) and has attracted Government investment of up to £38 million.