Merry Christmas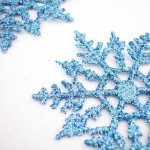 From all the staff at LASER we wish you a Merry Christmas.
We are open as usual on Christmas Eve and New Years Eve until 3pm.
We will be closed Christmas Day, Boxing Day and New Years Day.
Benefit payments that fall on the Bank Holidays will come in early. For details about your benefits and when they will be paid please refer to the government website for more information
https://www.gov.uk/how-to-have-your-benefits-paid
We are expecting LASER to be busy at cashiers and the phone lines to be busy with telephone calls for balance enquiries, checking to see if benefits have come in and for BACS withdrawals.
If the phone line goes to voicemail we will phone you back as soon as we can.  Alternatively you can sign up for our New Online Management system which is detailed in the other NEWS items. You can check your balances and request BACS withdrawals using the new system.