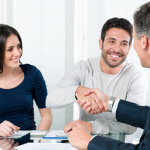 LASER is pleased to announce that it has launched 2 new Loan products, specifically for the hard working people of Rotherham.
The first one is a Platinum loan, allowing people to apply to borrow from £1,000 to £5,000, over 1 to 5 years, at an affordable interest rate of 1% per month, APR 12.68%.
This will allow people to purchase cars, improve their homes, get married, or have that dream holiday they have always wanted.