Celebrating 50 Years of Credit Unions in Great Britain
Golden anniversary for credit unions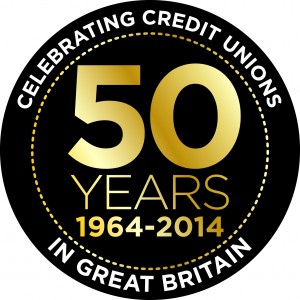 LASER Credit Union is celebrating the fiftieth anniversary of the first credit union in Britain.  
Credit unions have been putting their members first and providing them with the financial services they need since 1964.  There are now nearly 400 in Britain which together provide responsible savings and loans to over 1 million people and look after over £1 billion in assets.
Credit union pioneers from across the country were honoured at the recent Annual Conference of the Association of British Credit Unions Ltd.
LASER Credit Union was formed in 2003 and serves over 4500 people in Rotherham.
Liz Thompson Chief Executive said: "While it is important that we grow and change to continue meeting the needs of our members we shouldn't forget the founders whose ambition and innovation helped us get to where we are today.
"We are proud at LASER Credit Union to be part of a national and international movement which makes decisions for the best interests of its members, not external shareholders."
Credit unions in Britain didn't gain a legal structure until the Credit Unions Act came into force in 1979, but they existed either as companies or co-operatives from the mid 1960s.  The first credit unions – Wimbledon Credit Union and Hornsey Co-operative Credit Union – were registered in London in 1964.  Wimbledon Credit Union closed a few years ago while Hornsey Co-operative Credit Union transferred into London Capital Credit Union in 2013.